IMDA Golden Welcome Event


Friday, October 14th,
12 PM – 2PM, Lunch Provided
PAHB 102, UMBC, Free!
Featuring IMDA alumna Dr. Tiffany Holmes '99
Friday, October 14th, 2016, 12:00 – 2:00 p.m.
Performing Arts + Humanities Building, PAHB 102 [next to the Procenium Theater]

The IMDA Welcome Event welcomes six new graduate students to the Intermedia + Digital Arts MFA graduate program this fall.
Aimi Bouillon
Dilay Koçogullari
Leah Michaels
Mandy Morrison
Bryan O'Neill
Nicole Ringel
Dr. Tiffany Holmes '99, IMDA MFA, is the the Outstanding Alumna of the Year for Visual and Performing Arts. Dr. Holmes is Dean of Undergraduate Studies and Professor in the Art and Technology Studies Department at the School of the Art Institute of Chicago.
Holmes' research and practice explores the potential of technology to promote positive environmental stewardship. Recent projects include a commission for the National Center for Supercomputing Applications where sequences of experimental animations visualize real time energy loads. Her paper detailing this work, "Eco-visualization: Combining art and technology to reduce energy consumption," won a Best Paper award at Creativity and Cognition 2007 and a 2010 doctoral degree. She lectures and exhibits worldwide in venues including the Museum of Contemporary Art Chicago, the J. Paul Getty Museum in Los Angeles, 01SJ Biennial, Siggraph 2000, World@rt in Denmark, and ISEA Nagoya. A recipient of the Michigan Society of Fellows research fellowship in 1998, Holmes has earned the Illinois Arts Council individual grant, an Artists-in-Labs residency award in Switzerland, and a 2010 Rhizome Commission.
This event also highlights the thesis work of the 2016 MFA class of through the display of the award winning IMDA Journals by:
Tom Boram
Elena DeBold
Cliff Evans
William Stitt
Join Visual Arts's Golden 50th with featured IMDA Alumni exhibiting, performing and screening:

Tom Boram '16, Bonnie Crawford '08, Mina Cheon '02, Joseph Faura '11, Christine Ferrera '10, Carrie Rennolds '14, Nicole Shiflet '06, Jenn Thwing '05, Dominique Zeltzman '14.
OCTOBER 14 & 15th, All Day
IMDA Alumna Jennie Thwing '05 (Frame from Bubble Tea)
3 stop motion animations entitled Bubble Tea, My Black Hole, and Song IMDA|CADVC Adjunct Gallery [outside ITE110]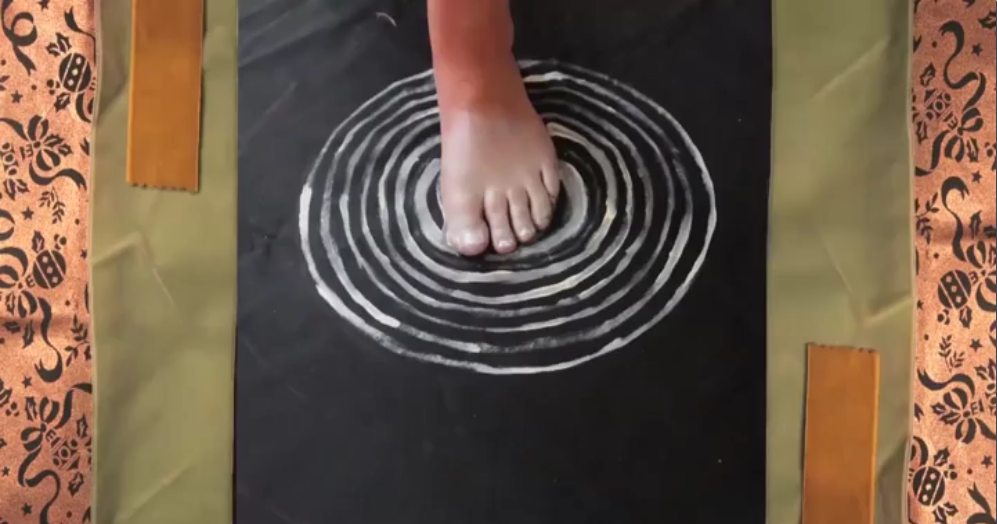 Studio A (101A Fine Arts Building)
The Golden Ball Cabaret 5:30 p.m. – 6:30
We kick the evening off with an assortment of performances by UMBC IMDA alums, including Christine Ferrera, in a performance of "Stellar Cellar" (with Temple Crocker and Dan Hanrahan,) Tom Boram and Carrie Reynolds.
(Below: Christine Ferrera '10 performance still. Far Below: Tom Boram '16)